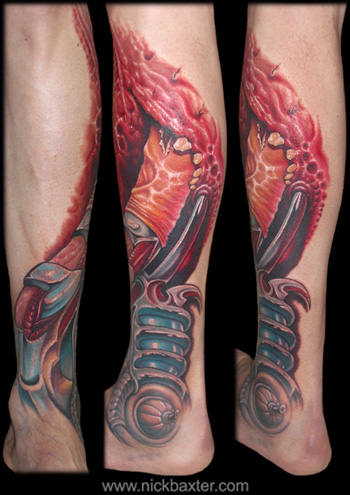 Carson Hill Collaboration
I did this collaborative tattoo with fellow tattoo artist Carson Hill at my latest guest spot at Tried n True tattoo in CA. We passed a drawing back and forth, then tattooed simultaneously for about 7 hours. We even switched setups--I used his air-powered Neuma machines (which he invented and sells), and he used my Pulse coil machines. It was a very fun and interesting experience. P.S.--it's a giant biomechanical penis penetrating a vagina with teeth. It takes a real man to rock a huge cock tattoo on his leg.
large image
back
Image copyright Nick Baxter. No reproduction without permission.