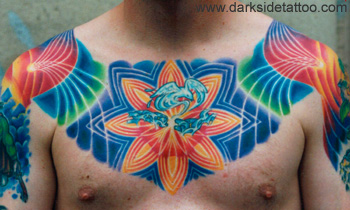 Dove, sun, and energy rays
Jerry heals color so damn well, this tattoo is exploding off of him. The center is a sun or bright ball of perfectly-ordered energy which allows the dove to break free from its chains, which melt away. The rays of energy extend from the chaos on his back, over his shoulders and towards the sun.
large image
back
Image copyright Nick Baxter. No reproduction without permission.