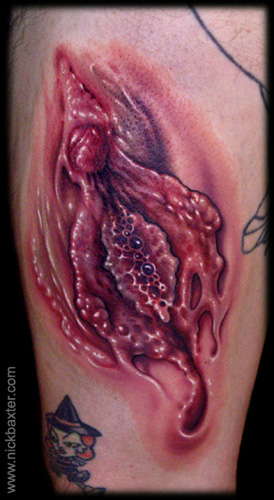 Very Forbidden Fruit
Ok, now this is kind of just getting ridiculous. Finishing two completely unrelated vagina tattoos within weeks of each other. I don't really know what to say except, people ask for this stuff and I say yes because I think it will be a fun tattoo. What's more amusing perhaps, is that my mom checks out my website now and then. So, Mom, I'm sorry, and I love you.
large image
back
Image copyright Nick Baxter. No reproduction without permission.