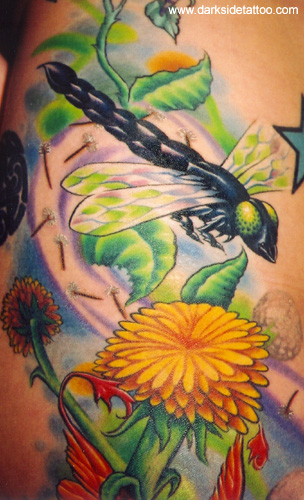 Dandelion Fairy Detail 1
The brown lines with gray and white tops that are in the negative space wind swirl are the parts of the dead Dandelions that blow away. It was a challenge to represent something so small and fluffy and thin, but we were pleased with the end result.
large image
back
Image copyright Nick Baxter. No reproduction without permission.