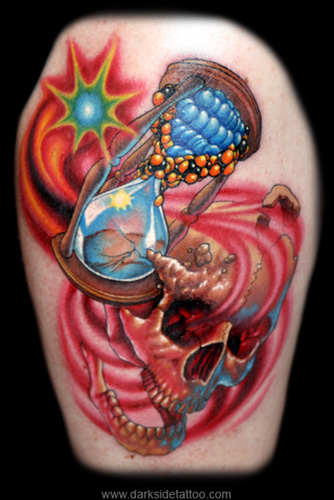 Death and the Life Cycle
This was done at the Hell City convention, and was loads of fun. The hourglass is forming out of a DNA molecule double-helix, with the sand (life) spilling out into death, while the spirit rises out of the skull.
large image
back
Image copyright Nick Baxter. No reproduction without permission.