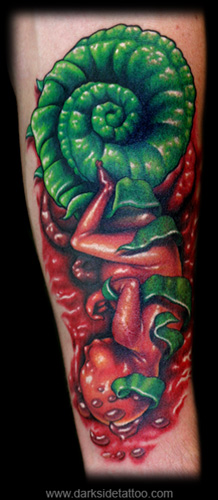 The Interconnectedness Of All Life
This was done at the Sacramento convention, June 2004. Winner: Tattoo of the Day, Friday. This was great fun to draw directly on the skin and just go with it. Making the connection between an unfolding fern and the beginning of a human life.
large image
back
Image copyright Nick Baxter. No reproduction without permission.