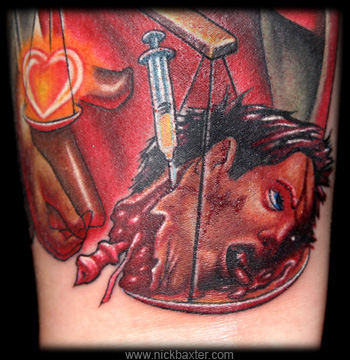 Lady Justice (Detail)
Close up view of detail in the severed head and syringe from the Lady Justice tattoo, done on the road at Stained Skin in Columbus, OH. This portion of the tattoo was done entirely with a loose 7-round and a tight 3-round needle groupings.
large image
back
Image copyright Nick Baxter. No reproduction without permission.