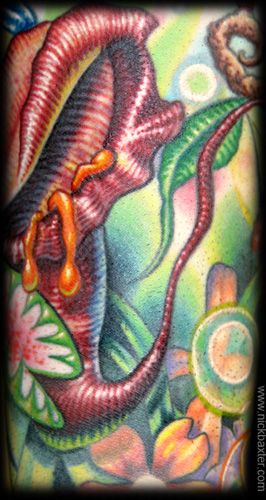 Pitcher Plant (Detail)
Close up view of a variation of pitcher plant from Kevin's jungle sleeve. I colored it in layers--first smooth, then the ridges were added in the last sitting. The arm is not fully healed here, so the ridges are a bit more prominent then they eventually will be.
large image
back
Image copyright Nick Baxter. No reproduction without permission.