5/2017
Thursday May 11, 2017
May 2017
Last Month I released 3 limited edition prints from my recent "Blood Rituals" series, and I still have 2 of the 3 images available. These prints were released in an edition of only 5 each, and will likely never be reprinted in this format. You can grab one of the few remaining through mailorder right now, just send me an email for ordering details!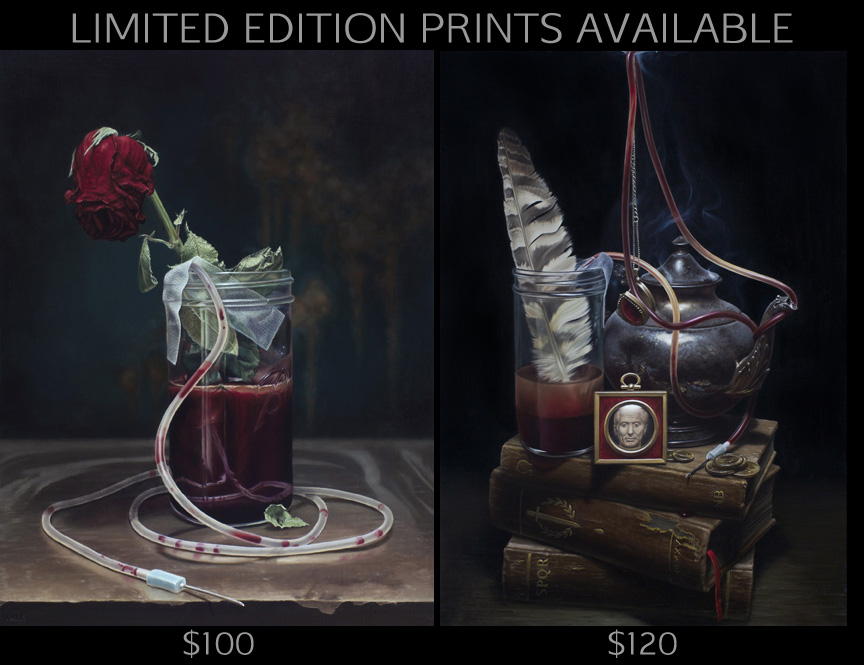 I will be teaching my one-day still life painting workshop in Memphis TN this summer, hosted by Jake Meeks who is doing great educational work for the tattoo industry with his Tattoo Improvement Network. This all-day event will guide students through the classical method of working directly from life, honing our observational abilities, drawing skills, and painting fundamentals such as color matching. And as a bonus for anyone taking the class, I'll be leading an informal landscape painting session the following day in a location TBD near Memphis. You can get more information and sign up here.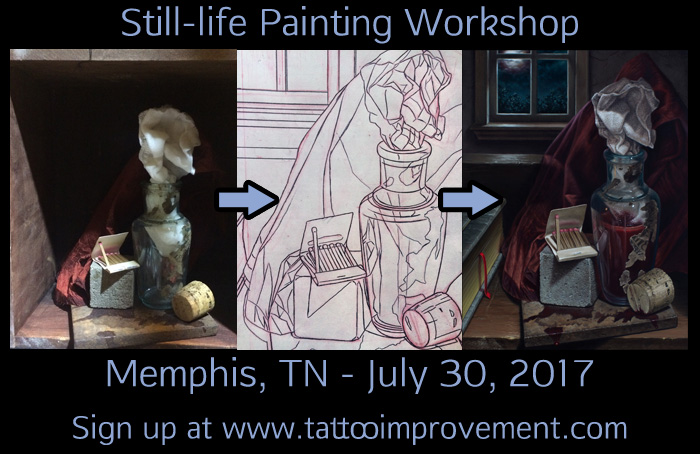 In other news, I've recently updated my fine art website www.nbaxter.com with four new hyperrealist paintings inspired by my recent Blood Rituals series. So head there if you get a chance, to see what I've been working on for most of 2016 and into this year, too. These 4 new paintings are available, as well as most of the paintings from the original Blood Rituals series. Please email with any purchase inquiries.
I've also had the good fortune of finishing 2 full sleeves on some amazing tattoo clients recently, and both of those projects have been posted to the tattoo gallery.
And lastly, throughout most of April I was not receiving new emails sent through the contact button on this website. If you sent me an email anywhere from late March to late April and didn't receive either a personal reply or auto-response, please try again as all is fixed now!