10/2017
Saturday October 14, 2017
October 2017
After a busy summer it's time to regroup and get ready for some fall plans. In November I'll have a painting in the Ohio Bio art show hosted by Nathan Marti at Red Tree Gallery in Columbus, Ohio. I won't be able to attend the opening party, but if you're in that area check it out, it'll be a great time with a lot of awesome tattoo artists hanging out and looking at awesome art!
I'll also be showing artwork in Austin in November, as part of the East Austin Studio Tour, an annual event showcasing all of the creative energy in happening East Austin. This year I'll be hosting an exhibit of my entire Blood Rituals painting series completed earlier this year, and will have tons of other recent paintings on display, as will my studio coworkers James Hall and Justin Vickers. All original paintings will be for sale and I'll also have some ultra limited edition prints available of 2 of my favorite paintings from the Blood Rituals series. If you're in the Austin area, come check out the studios on the tour and see all of my recent creations!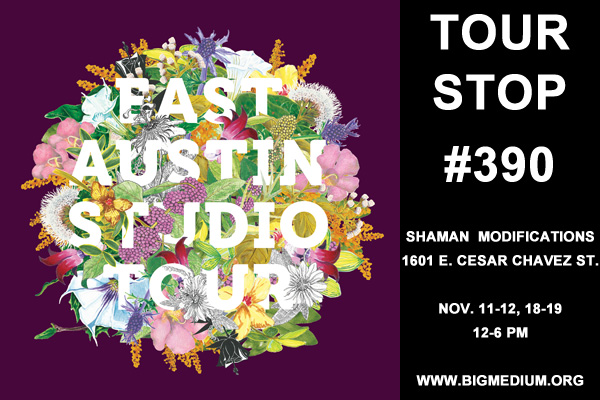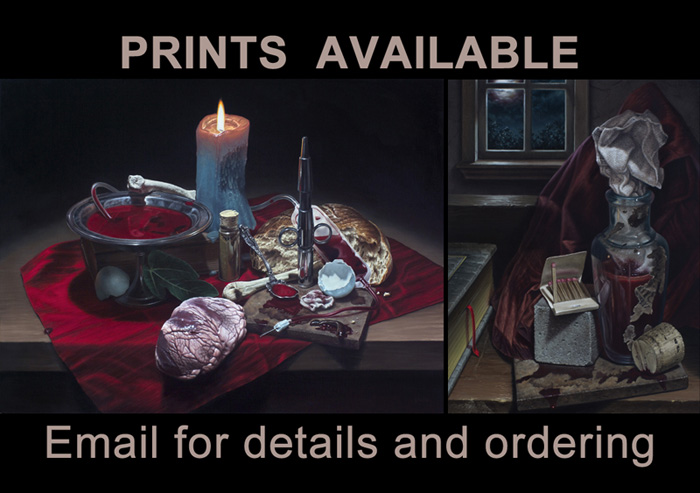 I've also recently added 2 new large tattoo projects to the "skin" gallery, with a few more to come in the next month. Thanks as always to my strong willed and generous clients who allow me to create these large scale tattoo projects for them!
If you're interested in starting your next tattoo project, or have the itch for a smaller collector's tattoo, I still have some openings before the end of the year, so get in touch to discuss and learn more details.