1/2018
Wednesday January 10, 2018
January 2017
Happy New Year everyone, best wishes to all of you during this next trip around the sun. This year has started out great with a grand re-opening party at my new home base studio in Austin, Art Realm Tattoo. This is where you can now find me tattooing while at home, along with my friends whom I previously shared a studio with, James Hall and Justin Vickers. We teamed up with the existing Art Realm crew to expand and revamp the space, and try to push all of our artistry to new heights. Head over to the newly updated Art Realm website to check us out!

www.artrealmtattoo.com has the convenience of a fully streamlined webstore where you can now easily purchase my painting ebook, limited edition prints, and some brand new t-shirts we designed for the studio. The ebook text link on the left side of this website will now bring you directly to that webstore, for convenient purchasing.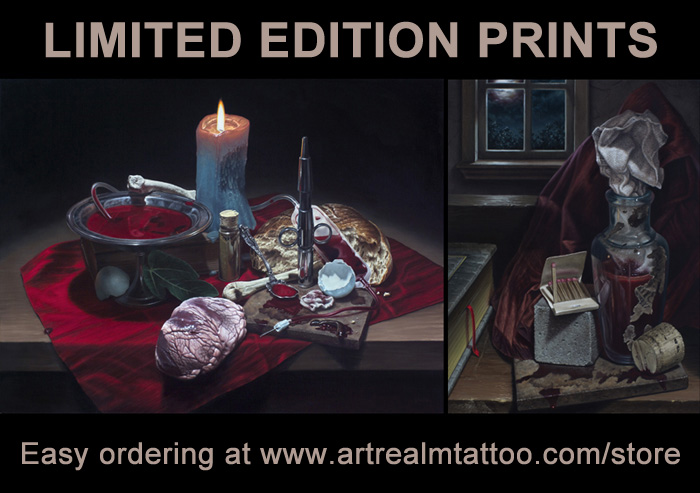 As for what's new here, I've added a few recently completed tattoos to the "skin" gallery over the last month, featuring fully healed shots which showcase the true quality of the work.
Coming up in March I'll be making my first travel appearance of the year, at the Evergreen Invitational in Eugene, Oregon. This will be my first time ever attending this great show, and my books are open for tattooing the entire weekend, for both new and existing clients. Email me through the contact link on the left to inquire about booking.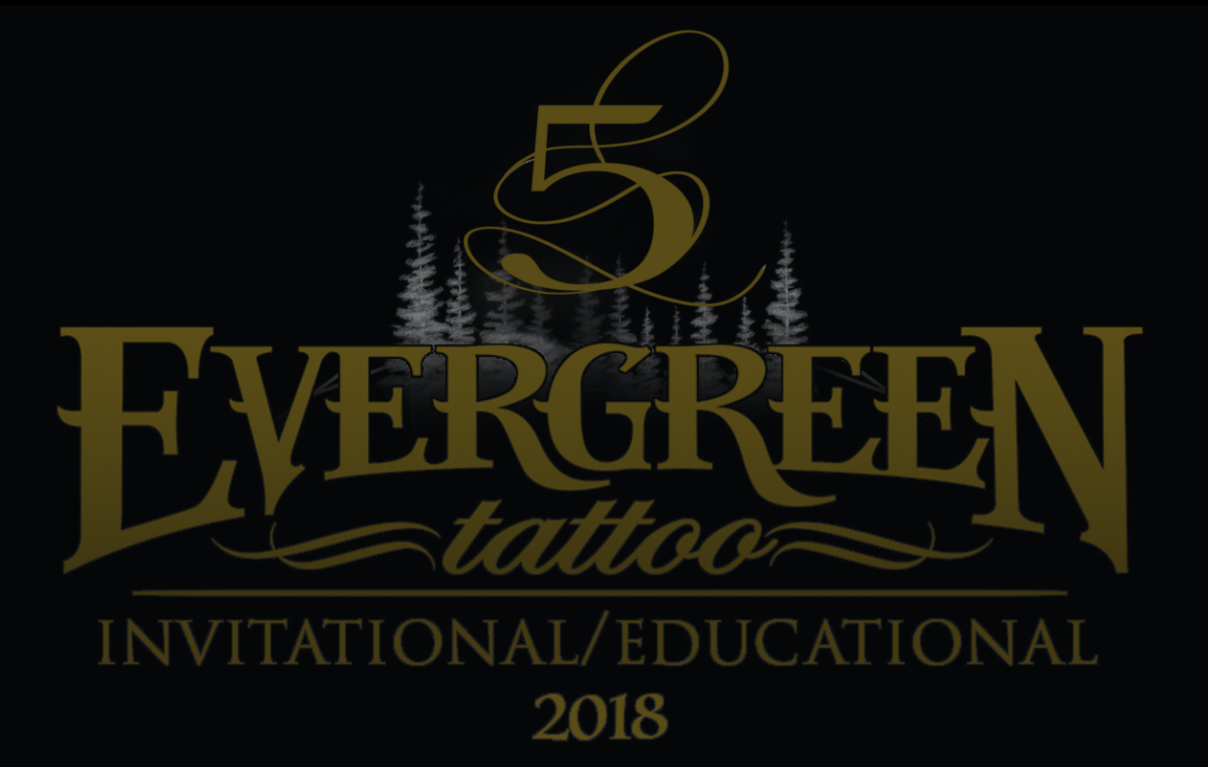 Thanks as always for looking, and for your support!