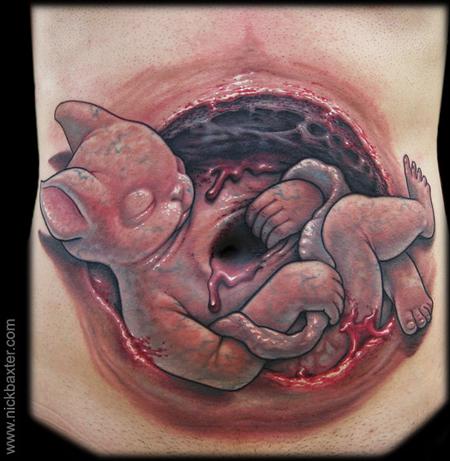 Rabbit Fetus
I don't want to spoil the fun or lessen the impact of this tattoo with too many words--it's one of the more unique tattoos I've ever done. I do, however, want to talk about how AWESOME it is too tattoo the inside of a navel solid black, and how fun it is to hold the machine from its frame instead of the tube, while standing on the footswitch, stabbing it as far into the navel as possible in order to saturate that little skin-knot at the bottom.
Fellow tattooers, and maybe also Charlie Sheen, will understand how much that = WINNING.
large image
back
Image copyright Nick Baxter. No reproduction without permission.