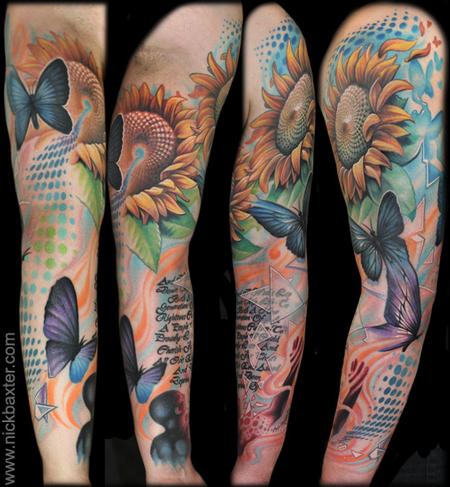 Transformation and Rebirth
My longtime client Joe came to me with a very abstract, conceptual request for a sleeve illustrating hopeful themes of rebirth and transformation from struggle. I took this idea in an experimental direction, hoping to evoke an esoteric feeling while simultaneously making use of an existing tattoo, rather than attempting to construct a logically organized scene. The next picture in this gallery shows a close up of the re-worked lettering tattoo where I used some special effects through a layering process.
large image
detail image
back
Image copyright Nick Baxter. No reproduction without permission.