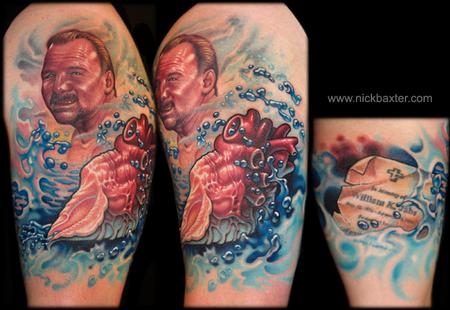 William Jabs Memorial
I originally did this memorial half sleeve for the client's deceased father about 10 years ago (you can see the freshly done tattoo here). As is usually the case with orange pigments, they completely faded after taking a beating from the sun, and you can see how the tattoo looked just before this rework by clicking the detail image link. After selectively working some areas of the composition and leaving others alone, the overall look has more clarity and contrast, while retaining atmospheric subtlety. Thanks to my amazing clients for being willing to invest in the periodic upkeep and maintainence of their tattoos!
large image
detail image
back
Image copyright Nick Baxter. No reproduction without permission.