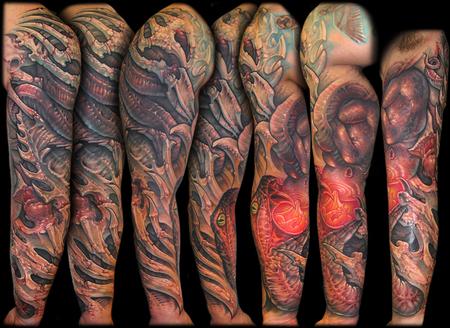 Stealing Souls
Here's a sleeve I did on one of my best childhood buddies, symbolizing the negative forces in the world corrupting the purity of the young. Next up is the other arm, which will feature a positive energy theme, but for now you can see more work on Nate's chest and torso elsewhere in my tattoo gallery.
P.S.-- the whole upper portion of this sleeve is a coverup, one part of which was my first tattoo I ever did on Nate, earlier in my career. Click on the detail image link to see the original tattoo.
large image
detail image
back
Image copyright Nick Baxter. No reproduction without permission.