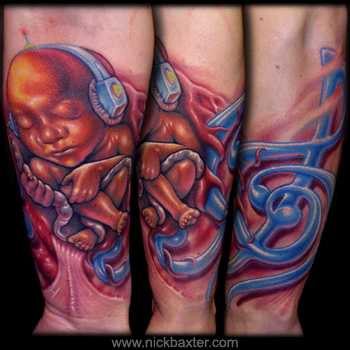 Birth Of Musical Creation
Hey, anyone remember this older fetus piece? One of the first ones I ever done did. Well, I finally got Nathan in again a few years later for the rest of his forearm, and he wanted to expand the theme with a G and Bass Clef combination symbol. More will probably be added up the arm in the future. See large image link for more views.
large image
back
Image copyright Nick Baxter. No reproduction without permission.