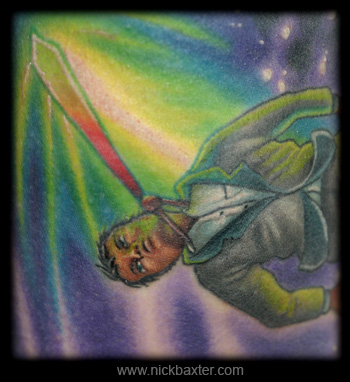 Wishful Businessman (detail)
This detail from the shooting star half-sleeve shows a typical businessman who perhaps longs to give up his restrictions and quest for wealth to follow his dreams once more. He is dragged along, maybe a little begrudgingly, by his necktie. This was done primarily with 7 and 3 rounds.
large image
back
Image copyright Nick Baxter. No reproduction without permission.