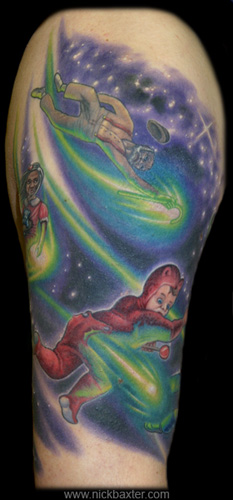 Shooting Stars Half sleeve (Outside)
Outer arm portion of the half-sleeve, featuring the old man being pulled toward his dreams still by his cane, and a toddler with his shooting star going right through the buttflap of his pajamas.
large image
back
Image copyright Nick Baxter. No reproduction without permission.