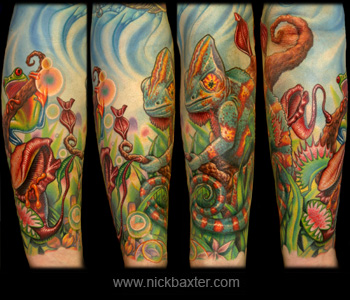 Kevin's Jungle Sleeve
This is Kevin Walsh's (Transcend Tattoo's owner) jungle forearm. This took nearly three years to finally complete due to us being so busy all the time, and even though it's 'older' work it is still one of my favorites. I did some experimenting with photographic effects with the blurring of the background and the lens-flare. I blended the sky up into a pre-existing piece.
large image
back
Image copyright Nick Baxter. No reproduction without permission.