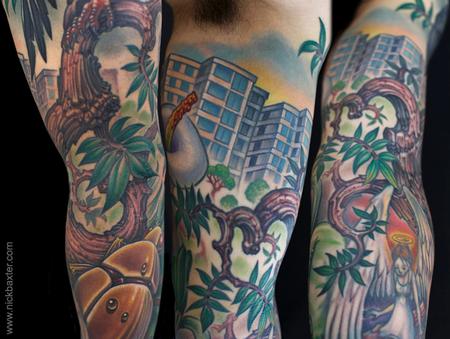 Ecuador (Detail)
Some close-up shots to show some areas of detail on this Ecuador tribute sleeve. In these views you can see a rendition of the Quito apartment building he grew up in, as well as the beetles he used to catch as a child, and an existing angel tattoo that I reworked and incorporated into the sleeve.
See the full project elsewhere in my tattoo gallery. These photos were taken upon completion of the sleeve, since the client traveled from Ecuador for the work and I might not see him again any time soon to get healed photos.
large image
detail image
back
Image copyright Nick Baxter. No reproduction without permission.