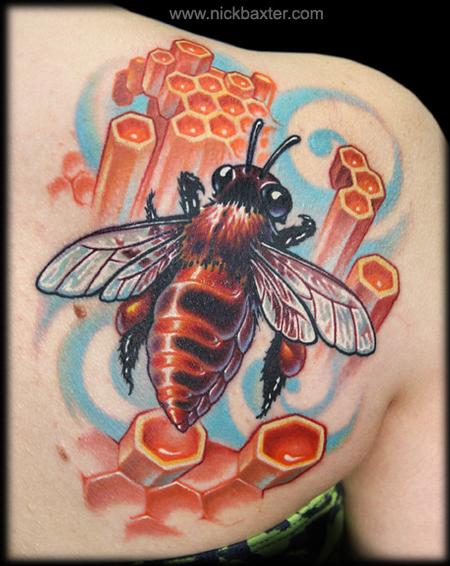 Bee and Honeycomb
I had the pleasure of doing this tattoo on tattooer Juan Salgado's wife Marie at their shop in Puerto Rico, called Color Conspiracy. It's a loosely symmetrical counterpart to a beautiful insect piece on her opposite shoulder, done by Juan.
www.juansalgadoart.com
large image
back
Image copyright Nick Baxter. No reproduction without permission.