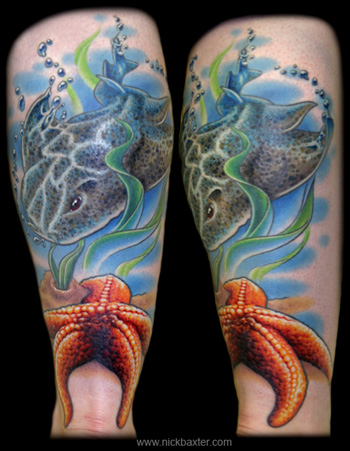 Angel Shark and Starfish
This is on my friend Christie's leg. The angel shark and starfish have a few layers of pigment each to aid in creating the texture; the starfish is a coverup of a small black celtic knot.
large image
back
Image copyright Nick Baxter. No reproduction without permission.