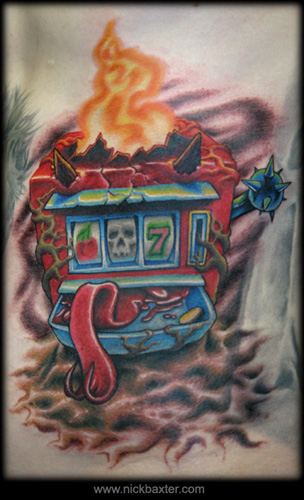 Slot Machine From Hell
An evil crazy gambling slot machine, on a ribcage and stomach. A large amount of this piece was tattooed with a 7 round needle formation because of all the details on the slot machine. It was a tedious 7 hour sitting.
large image
back
Image copyright Nick Baxter. No reproduction without permission.