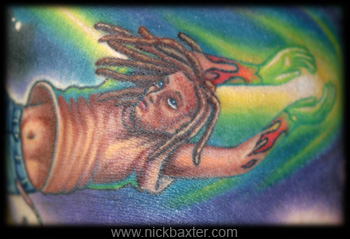 Yours Truly (Detail)
This detail from the shooting stars half sleeve shows a character with a striking resemblance to a particular tattoo artist. It is meant to symbolize the youthfully idealistic young artist striving to achieve his/her dreams. Done primarily with 7 and 3 round needle groupings.
large image
back
Image copyright Nick Baxter. No reproduction without permission.