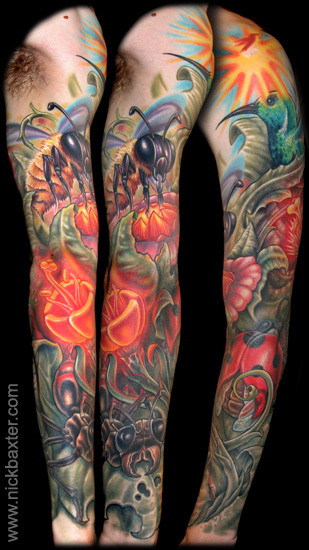 Pollination Sleeve I
This piece depicts the process of pollination as a metaphor for the creation and sustenance of life. Yorke also has a great love for the natural world and is fascinated by insects. May we all have the courage to spread the essence and the passion for life wherever we go. Winner Best Sleeve, Hell City convention 2007, PHX. Thanks Yorke.
large image
detail image
back
Image copyright Nick Baxter. No reproduction without permission.