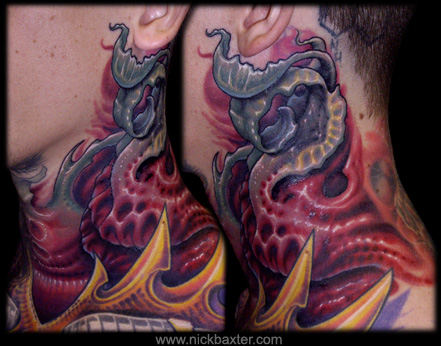 Schralping the Gnar
Hey look, it's "that guy." But Nate is a dude who preaches the gospel of schralping the gnar, and follows through with an epic vengeance: 5 hour neck and throat sesh after a cross country flight, a rendition of the movie Vanilla Sky, no sleep, and a diet of beer. Basically, you could say he's livin' the dream. He puts really nice tattoos on people while he's at it: www.nathankostechko.com

You can check out the other side of his neck elsewhere in my tattoos gallery, and the before shot of this session, which was a cover-up, in the detail image link.
large image
detail image
back
Image copyright Nick Baxter. No reproduction without permission.