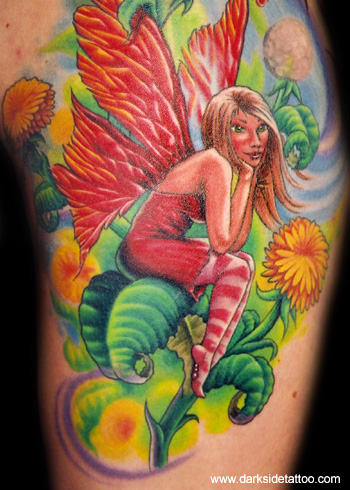 Dandelion Fairy Detail 2
We decided to color the fairy with mostly red and pink hues so that it would show up well in front of all of the bright background colors--of which red was never used. I got to experiment some more with focus/blur effects in the most distant areas of the background.
large image
back
Image copyright Nick Baxter. No reproduction without permission.