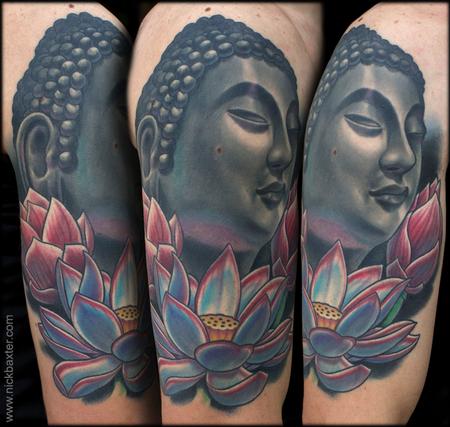 Buddha and Three Lotuses
This was Paul's first tattoo, completed over two sessions. The buddha statue was based on one at the local Austin Zen Center, and the lotus flower as well as the concept of three are very important in Buddhist symbolism.
large image
back
Image copyright Nick Baxter. No reproduction without permission.