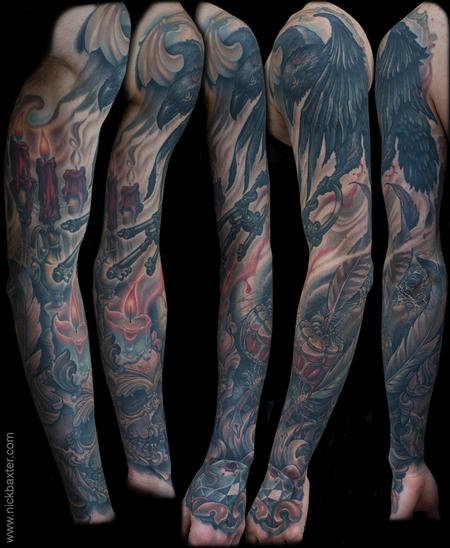 Gothic Still Life Sleeve
This past year my great client Aaron, who has the graveyard sleeve visible elsewhere in my tattoo gallery, approached me with the idea of a dark gothic themed sleeve. The subject matter was based loosely on a classical still life look, with Aaron requesting that various personally significant symbols be included. Color was kept minimal in this piece in order to achieve the requested dark, dusty, gothic look, and used strategically to provide emphasis and compositional flow.
large image
detail image
back
Image copyright Nick Baxter. No reproduction without permission.