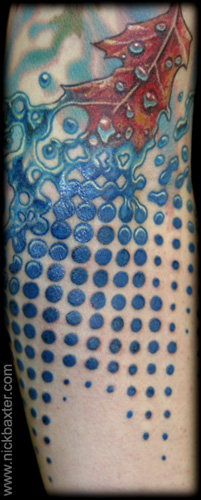 Halftone Leaf Sleeve (Detail 2)
A close up of some of the approximately 220 halftone dots in this tattoo. I went over all of them twice to make sure they were all completely solid and circular as humanly possible. It was tedious.
large image
back
Image copyright Nick Baxter. No reproduction without permission.