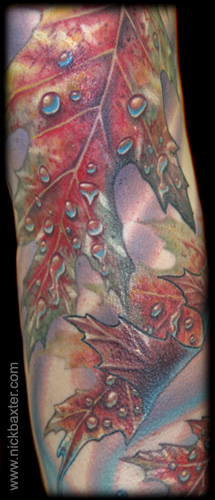 Halftone Leaf Sleeve (Detail 1)
A close up view of some of the autumn leaves on the upper arm of the Halftone Leaf Sleeve. They wave water droplets on them which turn into printing press halftone dots lower on the arm.
large image
back
Image copyright Nick Baxter. No reproduction without permission.