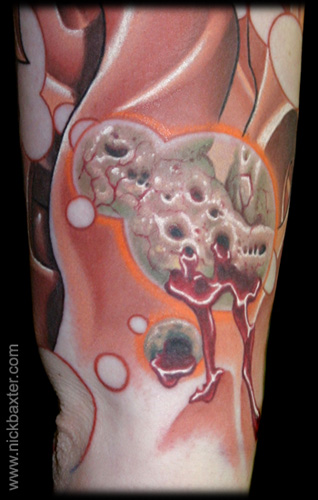 False Fronts (Detail)
Close-up view of the 'window' into the rotting interior of the perfect facade. I attempted an optical illusion of the blood from this 'window' spilling over onto the 'exterior' part of the tattoo itself, in order to heighten the symbolism and metaphor of the piece.
large image
back
Image copyright Nick Baxter. No reproduction without permission.