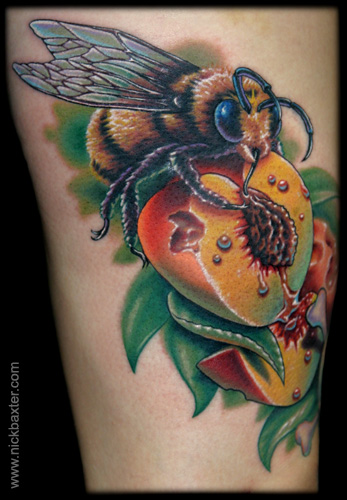 Bumble Bee and Peaches
I had the pleasure of doing this tattoo on my friend Megan who is an awesome artist and sculptor from Ohio. She requested a bumble bee and peaches to fit next to an existing skull and crossbones tattoo, and the rest was up to me. So I arranged a still life of some peaches and did a photoshoot, and based the finished design off of those reference photos.
large image
back
Image copyright Nick Baxter. No reproduction without permission.