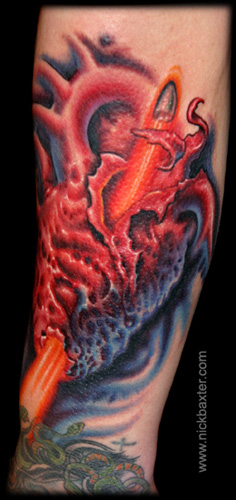 Shot Through The Heart
Hell City convention 2007, PHX. Like the previous image, this could also use a second sesh for tightening and making sure all the little textury bits are solid. But, stoked on it enough to show it to you.
large image
back
Image copyright Nick Baxter. No reproduction without permission.