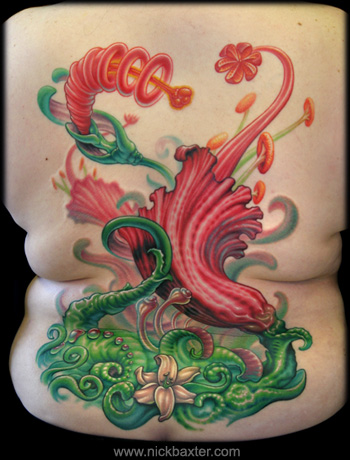 Fantasy Floral Backpiece
Lillian came to me with a well done lower back tribal tattoo she was no longer happy with, and I told her that if she got laser treatments to lighten it, that I could give her a much better cover-up tattoo. This is the end result of her patience, commitment, and care for her skin, which was some of the best I've ever tattooed. I'm glad I could help give a happy conclusion to this story in Lillian's life, and I appreciate what she went through in order to make this happen, she was an exceptional tattoo client.
large image
detail image
back
Image copyright Nick Baxter. No reproduction without permission.