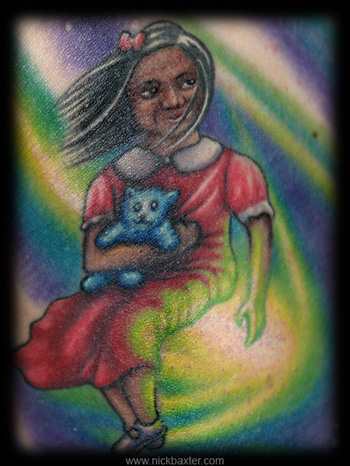 Innocent Young Girl (Detail)
This detail from the shooting star half-sleeve shows a symbol of youthful innocence and dreamer's naivete, who bears a striking resemblance to my unbearbaly cute little cousin Olivia. I changed the skin tone and hair color though.
large image
back
Image copyright Nick Baxter. No reproduction without permission.