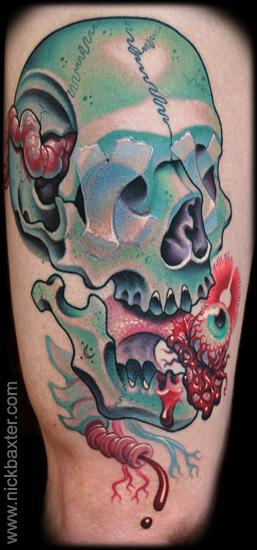 The Awakening
Despite the ignorance and suffering inherent in the human condition, we can achieve awareness.
Collaboration with tattooer Jon Montalvo on my favorite Aussie Gregos. To complete this piece, Jon and I first passed a drawing back and forth, then tattooed simultaneously before taking turns for the final details.
large image
back
Image copyright Nick Baxter. No reproduction without permission.