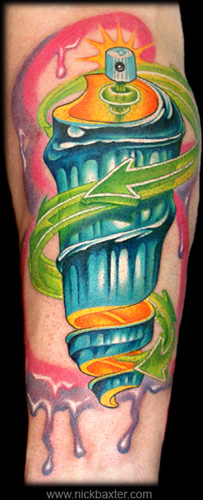 Grafitti Art Tribute
A kind of abstract spraycan, with some elements paying tribute to NYC wildstyle grafitti: a NY fat cap and some motion arrows. I tried to make the background (the letter J) look like spraypaint, with soft edges and drips.
large image
back
Image copyright Nick Baxter. No reproduction without permission.